Our lives on this planet are possible only because of her abundant natural resources. Air fills our lungs. Water quenches our thirst. Plants and animals provide shelter and food. For a long time, we have treated this abundance as something we are entitled to. We take it from her as it pleases us.
43 years ago, the first Earth Day was held to change that attitude, because life isn't something that we take from the Earth. It's something she gives to us, and we have a responsibility to cherish, honor, and care for her and her gifts.
For many years, we have acted as spoiled children act with their parents, and Earth Day has helped grow awareness world-wide that it's time for us to grow up and fulfill our end of the bargain.
The Earth gives us all she has everyday. What have you done for her lately?
Give to the Earth by taking action– not just today, but all year long.
Need some ideas? Below you'll find a handy infographic with Earth Day's history and 6 actions you can take every day. You can find more suggestions at their website.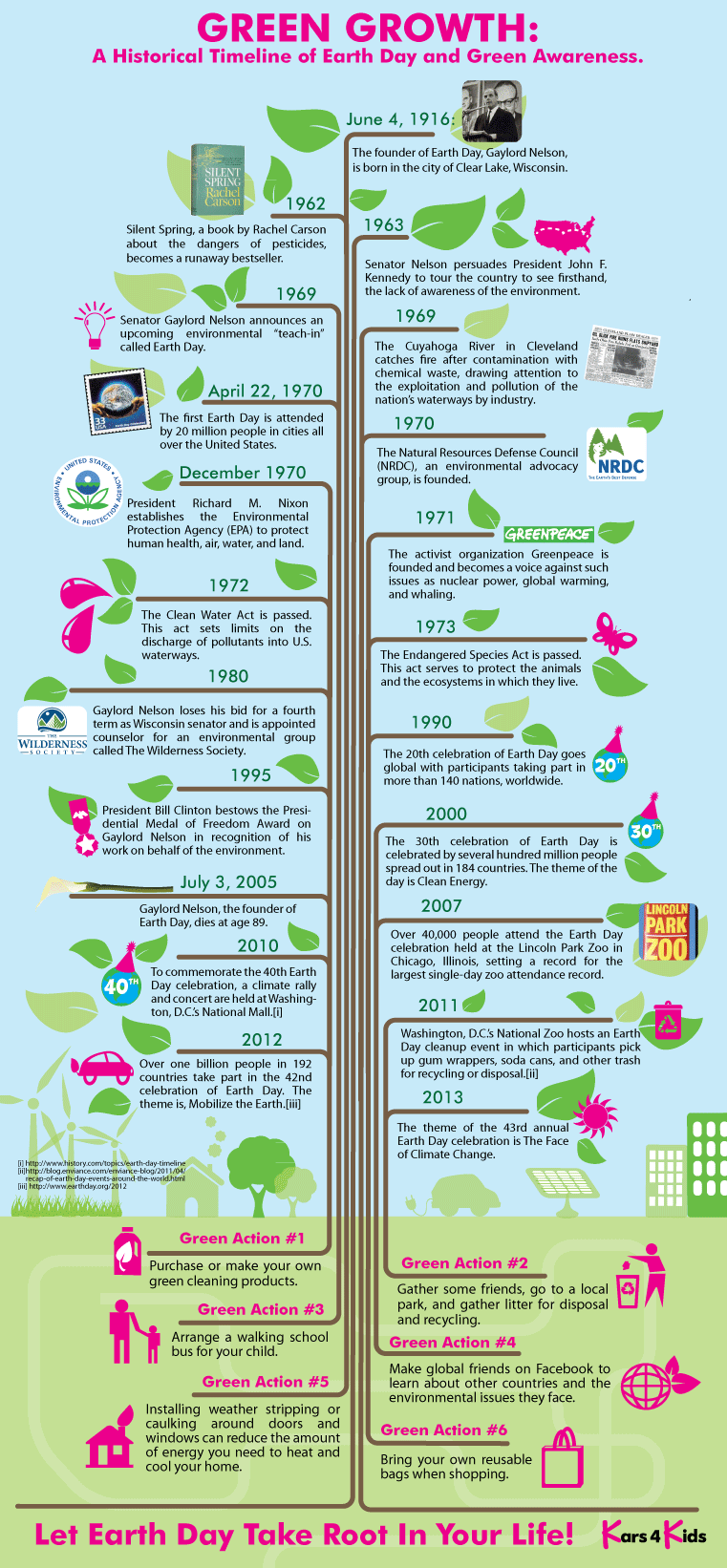 Earth Day graphic produced by the Kars4Kids car donation program "Responsible vehicle recycling for future generations.